TUSCANY

updated: July, 2006

We love Tuscany !! There are so many reasons. It's beautiful, the food and wine are delicious, and the people are very friendly and helpful. Also, there are many places to see which haven't yet been spoiled by you and me (us tourists). You can still find ancient villages in the mountains which you can't get to by car, and where the people live like they have for centuries. This page describes the ten day trip we took in October, 1997.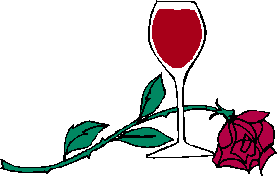 Tuscany is divided into several areas - the seashore area and the western part of the province, the mountain villages in the south, Chianti, and of course the major cities - Siena and Florence, and the areas around them. Everybody goes to Florence, most go to Siena, but the real beauty of Tuscany lies in the hill towns; great wine, great views, home made pasta, fresh olive oil, pecorino sheep cheese, and a beautiful piazza in every town.
You don't need me to tell you about visiting Florence or Siena. The travel books are full of all the necessary information. Here, I just want to tell you how we visited Tuscany and what we enjoyed most.
We flew to Rome, rented a car, and drove straight to Tuscany. If this is your first trip to Rome's Leornardo Da Vinci airport, be patient, and...be ready for just about anything.We spent 3 nights near Pienza, 3 nights near San Gimignano, 2 nights in Florence, and on the way back to Rome for the flight back, one night in Spoletto.Spoletto is in Umbria, and was a delightful way to end the trip. A few words about each place.

PIENZA
Pienza is a delightful town, and ideally situated to serve as a base for the southernmost part of the province. From here, it's an easy drive to the following places -
Montalcino is the home of one of the greatest red wines in the world, "Brunello di Montalcino". Nearby is the beautiful Abbey of Sant' Antimo.
Montepulciano is the home of "Vino Nobile", another family of excellent wines, as well as the beautiful church of San Biaggio. Go there on Thursday to see the open air market. In the market, buy a panino for a snack (roast pork on a crispy roll) from one of the vendors.
The Abbey of Monte Olivetto Maggiore, is a truly beautiful abbey up in the mountains, and well worth the visit. We visited the Abbey on the way from Pienza to Siena.
Mount Amiata is a skiing site in the winter, but during summer, you can drive up to the top, walk up the ski slope, and have fresh roasted chestnuts with a beautiful view of the countryside.
The Abbadia of San Salvatore, located at the foot of Mount Amiato, is not mentioned in every tour book, but is a must. The medieval town (San Salvatore) is about the oldest town we visited and the church (the abbadia) is the only church Alisa, my wife and traveling companion wanted me to take a picture of on the inside.
There's no greater pleasure than finding a delightful little place not mentioned in any tour book, and Castiglione D'Orcia is such a place. Located just a few kilometers southwest of Pienza, its small medieval village has been restored and can be easily covered in an hour. It has a surprisingly elegant restaurant, and there is a nearby fortress you can visit, although it was closed when we were there. It will probably be closed when you get there as well. Lunch in the restaurant was very nice
and reasonably priced.
In the same area is Bagno Vignoni with hot water pools and several hotels and restaurants, and San QuiricoD'Orcia, both worth a visit if you have the time.
Pienza itself is a wonderful town, and we enjoyed staying nearby. The town is beautiful, with lots of very nice shops. The specialty of Pienza is its pecorino hard sheep cheese. Don't scrimp! It's delicious. Buy a whole wheel. There's a wonderful store on the left about 50 meters from Pienza's main entrance. It was probably the nicest wine and cheese store we encountered in all of Tuscany. It has a great selection of Brunello wine, and pecorino cheeses. In most of the stores here, you can taste the cheese as well as the wine.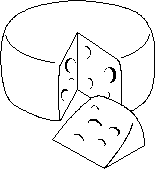 | | |
| --- | --- |
| We stayed at a wonderful agriturismo farm right near Pienza - Le Traverse. I recommend it highly. It is well located, has a wonderful view, nice spacious rooms which were built for the purpose, and a wonderful proprietress who really wants to make your stay enjoyable. She'll make just about whatever you want for breakfast, and she provides nice fluffy bathrobes for your shower. However, she only has 3 rooms, so book in advance if you are interested. | |

SAN GIMIGNANO
San Gimignano is an incredible looking town with its medievil towers (only 14 today as opposed to 70 at its peak), and is a good base to visit the following places.
Volterra is a beautiful place and well worth the ride up the hill to get to it. We picnicked just outside the walls, and enjoyed this town very much. It's famous for its alabaster.
Colle Di Val D'Elsa is another town you won't find in many tour books but was worth the visit. We had a lovely walk through this town, and I took some beautiful pictures here in the narrow alleys.
Monteriggioni is an impressive place, although we only saw it from the road, and didn't visit inside.
Siena and Florence are both accessible from San Gimignano, and it's perfectly reasonable to visit either from here, although Siena is far closer than Florence.
Regarding Florence, we stayed at a very nice 3 star hotel named Martelli located on Panzani street between the Piazza Santa Maria Novella and San Lorenzo, which is a major city transportation hub. It is about halfway between the train station and the cathedral - about 5-10 minute walk in either direction. Panzani Street is a very busy street, but the rooms at the Martelli are located in the back, where it is nice and quiet. There is a parking lot around the corner where parking costs about $20 a night. The hotel concierge will be happy to stop all traffic so that you can drive up the street in the wrong direction to get to the parking lot. And one more thing, the hotel is a converted palace and the lobby is one flight of stairs up from the street. Don't be put off, the stairway is worth the climb. Trust me!
Much has been written about San Gimignano and it is really a beautiful place. The view from afar is incredible. There are several good restaurants, and the only restaurant in all of Tuscany where we ate twice was here. It's called "Le Vecchie Mura", and the food was excellent.
We also stayed at a farm here and although it was bigger and more commercial than the one near Pienza, it was very good and we enjoyed it very much. It is called "Casonova De Pescille", and the view of San Gimignano from our window was just as good as advertised. The lady of the house sells all kinds of her own products, (wine, cheese, olive oil) for high prices, and she doesn't speak much English,,, but she does know how to count change.
On the way from San Gimignano to Florence, we drove through Chianti. If you enjoy wine, you can taste it at many wineries, or Enotekas (wine bars with tasting) on the way. The scenic route is the "Chiantistrada", or route 222. On the way we went through the main towns - Castellina, Radda, Greve, and Strada. Off the beaten path is a little town called Volpaia, between Radda and Greve. It was worth the ride up the dirt road, and one of the best pictures of the trip was taken here. There's one little cafe, and the place is a real gem. You can find this place only on a good map, or, if you're lucky you may spot the road sign on the road out of Radda.

SPOLETTO
On the way back from Florence, we stopped off in Spoletto, in Umbria. We took the long mountain road from Orvietto and through Todi. It's a long but very scenic route. We had wanted to go to Assisi, but we were there not long after the major earthquakes. Spolleto was a delightful surprise and a wonderful way to end the trip. We drove up to the city gates and settled into the first hotel we saw - "I Duchi", nice view and reasonable 3 star prices. The town itself was wonderful to stroll in and there was a great restaurant - "Ristorante Sabatini". Have the risotto. It's served out
of a giant hollow wheel of parmigiano cheese.




HERE ARE SOME GOOD LINKS TO HELP YOU PLAN YOUR TRIP...

NAUTILUS
a beautiful site dedicated to southern Tuscany
INITALY
a very good site which covers all of Italy.
It has lotsof good features and the best selection of agriturismo farms.
WELCOME TO ITALY
covers all of italy
TURISMO VERDE
a site covering Chianti and the Siena area
ITALYTRIPS
another good source of links for Italy.
CHIANTI ONLINE
this site is also only about Chianti, but the last time I checked,
their English pages weren't working.
TRAVEL.ORG
a good list of all kinds of links for traveling in Italy.
CHIANTINET
this is a site dedicated to Chianti only.
FIRENZE BY NET
a nice site dedicated solely to Florence
| | | |
| --- | --- | --- |
| | Please email me with any comments | |